Timber Inventory & Appraisals
A Timber Appraisal provides a forest landowner with an estimate of what their timber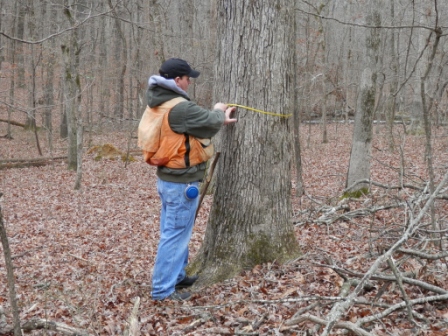 is worth at the present time and present market conditions. Getting an inventory/appraisal of your timber is important for many reasons:
Forest Management Planning: You need to know what you have to manage.
Determining a tax basis: Timber is usually a very important part of your tax basis when owning timber or farm land.
Buying or Selling Land: You want to make sure you don't overpay for timber land if you are buying. If you are selling you want to make sure you don't under-sell. A timber appraisal is always a good idea before a land transaction.
Estate Settlement: A timber appraisal may be necessary to determine the value of an estate when the owner passes away. An appraisal could also give the new owner(s) a cost basis for future decisions, determine how the property will be divided between heirs, and help in evaluating the estate taxes.
There are other reasons for getting a Timber Inventory/Appraisal. It may be to determine if you want to sell timber or not, or you are just curious to know what your timber is worth. We handle Timber Inventories/Appraisals based on your needs. If you think you may need a Timber Inventory/Appraisal please contact us and we will be happy to discuss your needs with you.